Save big on instruments, effects & Samples
Save big in our largest ever Black Friday Sale.
Get 65% off our brand-new Reverb Bundle and award-winning Revolution and Bassynth instruments. Enjoy a FREE, time-limited drum sample pack with any Instrument or Effects plugin purchase, and get our ground-breaking Synth Drums sample pack for just £2 for a limited time. Save 35% off everything else, sitewide.
Free Drum Sample Pack
Vibrant acoustic drums and percussion with an unmistakably vintage aesthetic.
Haze serves up 555 drum samples, each carefully recorded and processed using rare vintage microphones and colorful analog studio gear.
Get Haze for FREE when purchasing any of our Instruments or Effects. Haze will automatically be added to your basket (for free!)
A strictly time-limited release, Haze will cease to exist and never again be available after December 8th.
Discover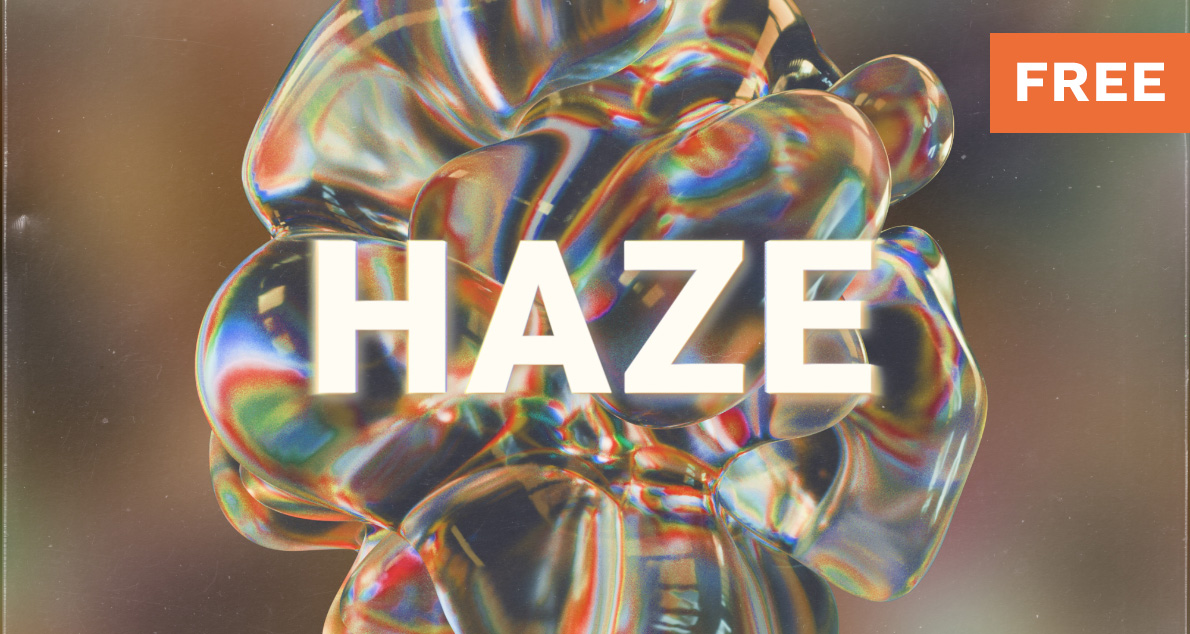 65% Off Reverb Bundle
Get our Reverb Bundle for just £77 (£139 saving) for a very limited time.
Get the legendary sound of the RMX16, EMT 250, PCM 60 and EMT 140 Plate Reverbs.
From lofi digital reverbs to luscious analogue plates, our Reverb Plugin Bundle delivers the most authentic sounding vintage reverb emulations to date.
Perfectly recreate the unmistakable sound of four legendary reverbs or explore new sonic territories with our advanced modern sound shaping parameters.
Get our best price ever.
Discover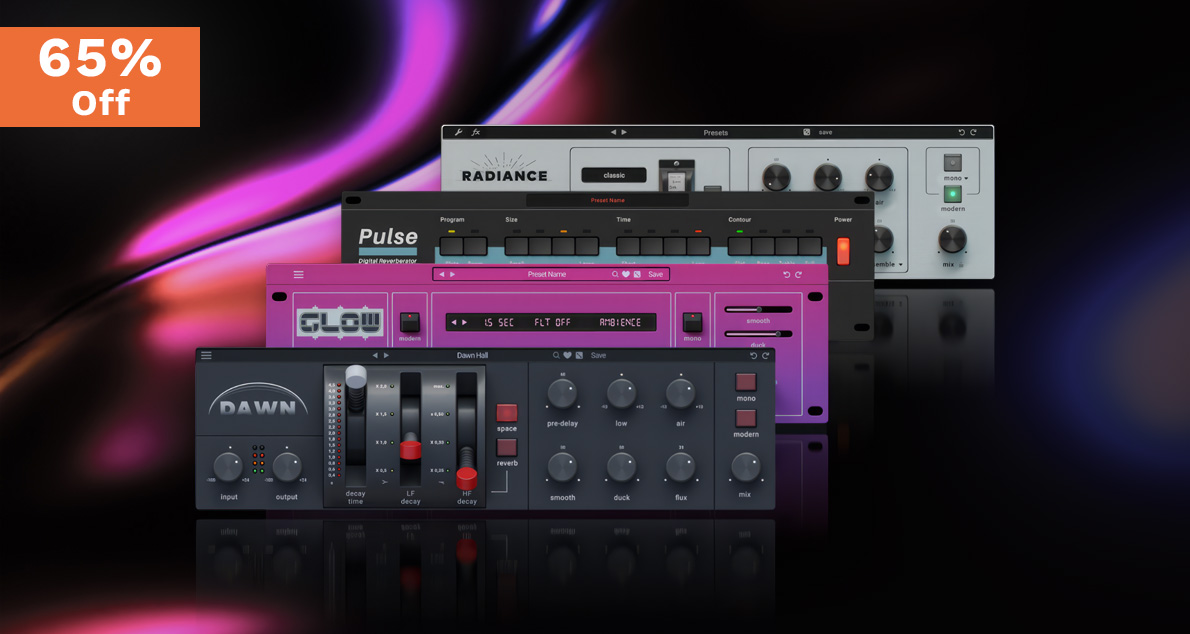 Vintage Drum Machines
Get Revolution for just £35 (65% off) for a limited time.
Revolution is an award-winning drum machine used by artists ranging from Dua Lipa and Björk to Chris Lake and Nine Inch Nails.
Detailed sampling recreates every control of 14 iconic drum machines with the sound of tape, lofi samplers and the most sought after studio hardware. Go from pure analog to punchy and polished mix ready beats dripping with character.
Discover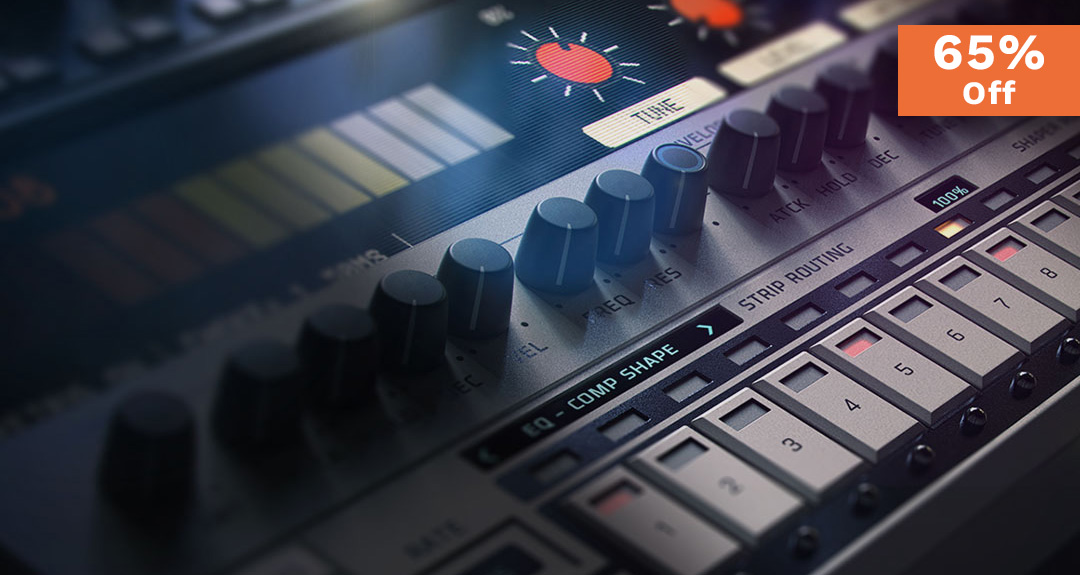 Seismic Bass
Get Bassynth for just £35 (65% off) for a limited time
Bassynth is a hybrid instrument that combines detailed multi-samples with wavetable synthesis for powerful organic, sub rattling and highly unique bass sounds.
Whether you want to combine analogue and digital oscillators with creatively processed upright and electric bass guitars or layer dirty 808s with cinematic brass and freely modulatable wavetables, BASSYNTH lets you easily define creatively powerful low-end in your track like you've never heard before.
Discover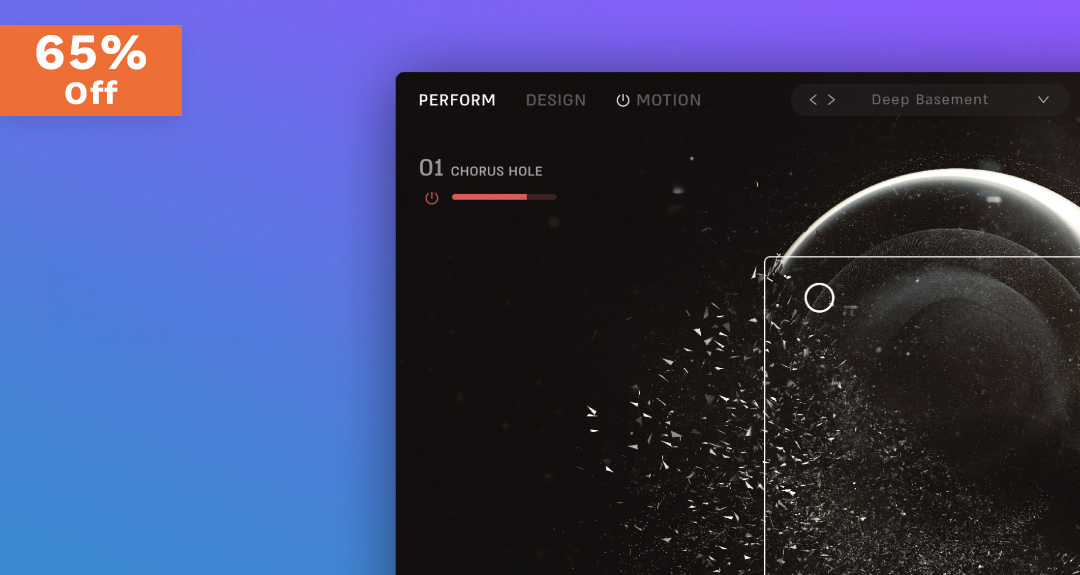 5,000 Drums Samples for £2!
No Brainer Deal! For a very limited time we are literally giving away our award-winning Synth Drums collection. Purchase now for just £2. Yes, £2! (96% off).
The deal is simple – £2 for 5900 hand-crafted analogue drum samples – each created from the ground up using some of the finest and most iconic vintage synths in existence – processed through unique high-end outboard gear, analogue tape and 12″ Vinyl…
Discover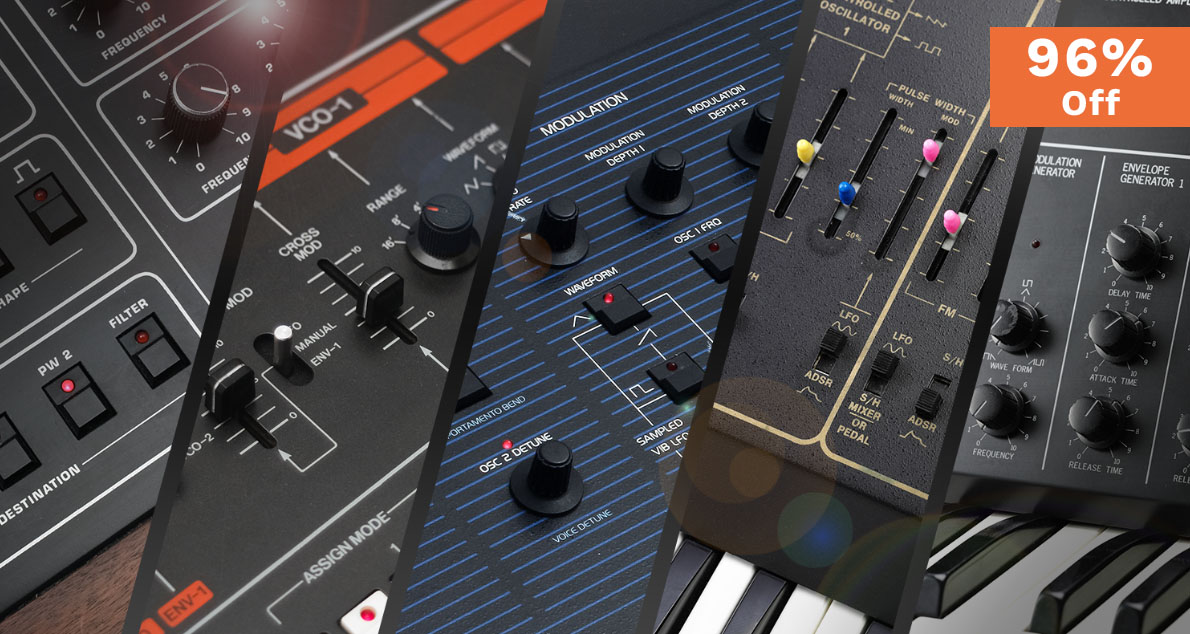 35% off Sample Packs
Get 35% off all sample packs for a limited time.