Gritty, Characterful Snares
Introducing Paperskins Snare Toolkit, a hand crafted and articulately designed collection of 'filthy' snare drum samples and layering tools.
Paperskins serves up 211 individual snare drum sounds; each of these samples being conveniently provided in three distinctively different 'sound/shape' and tonal variations, perfect for layering and crafting new snare drums…
All sounds have been processed through a high-class, all analogue signal chain, with lots of extra vibe added through the use and abuse of an Akai S1000 sampler, often recorded to at a hot level… This has imparted a unique sounding 'papery' sizzle to the sounds…hence the name "Paperskins".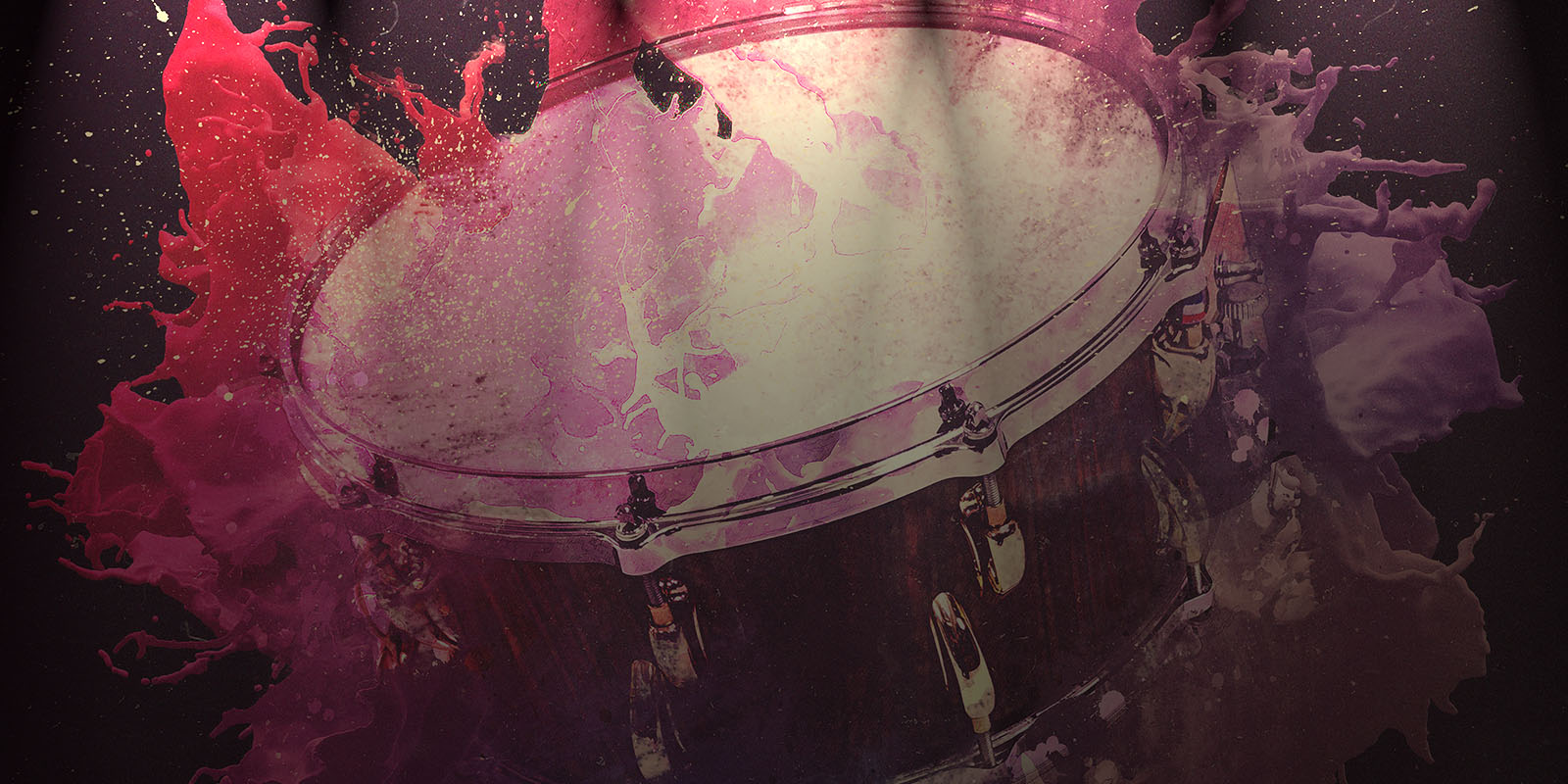 Not Pretty
Be aware that these are not your typical 'clean' or 'pretty' sounding snare drum samples – Paperskins is a unique sounding, raw and downright filthy (quality filth!) beast of a collection with plenty of analogue vibe! Expect to find a versatile selection of chunky, energetic and gritty snare drums, expressively layered acoustic hits and everything in between…
Although the snares work great as individual sounds, the library is designed as a toolkit and we therefore encourage the use of layering and experimentation. Try layering 'Slappers' together with 'Fluffers' to create new and unique snares, mixing in as much or little 'slap' or 'fluff' as you desire.
In the Press
What people are saying about Paperskins…
"The samples veer from the essential to the esoteric, from the conventional to the leftfield, but all are beautifully recorded and processed – and all with a flair for creative processing…"
What's Included?
633 24-bit, 100% royalty free snare drum samples!

Slappers – 211 Punchy, tight and transient rich snare drum variations – uniquely processed and specifically tone-shaped to enhance the 'slap' of the sound.

Fluffers – 211 Loose, papery and powerful sounding snare drum variations – individually processed and specifically treated to enhance the 'body' of the sound.

Suckers – 211 Reversed snare drums which have been individually processed and envelope-shaped – great for layering either underneath or slightly before the Slappers and/or Fluffers to provide complexity or additional 'suck'.