Live Racks Evolved…
Drumvolution for Live is a custom built, deeply produced Live Pack (with Push integration), powered by a ground-breaking, unique library of 28,000+ electronic drums and sound design tools; delivered directly to your DAW inside a powerful Ableton Live environment with hands on control over powerful sound design Macros.
Drumvolution for Live's focus is not emulation – It's about creating new, visionary drum sounds. It's drum programming evolved…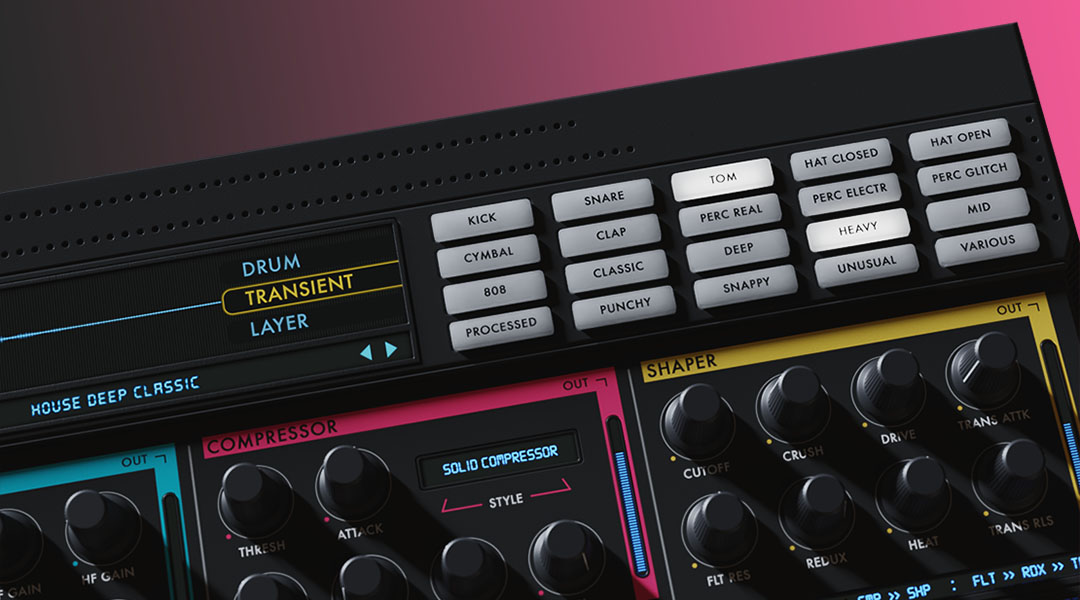 Creative Sound Library
The sound content that powers Drumvolution for Live was designed, layered and imagined from the ground up using a collection of impressive sources; sought-after modern / vintage analogue drum machines, powerful modular synths, world-class live rooms and acoustic instruments, sound design layering tools, transients, found sound, processed Foley, prepared percussion, re-amped drums, tape machines, intricately layered abstract sounds, and much more…
All captured by mastering-grade conversion via impressive analogue signal chains.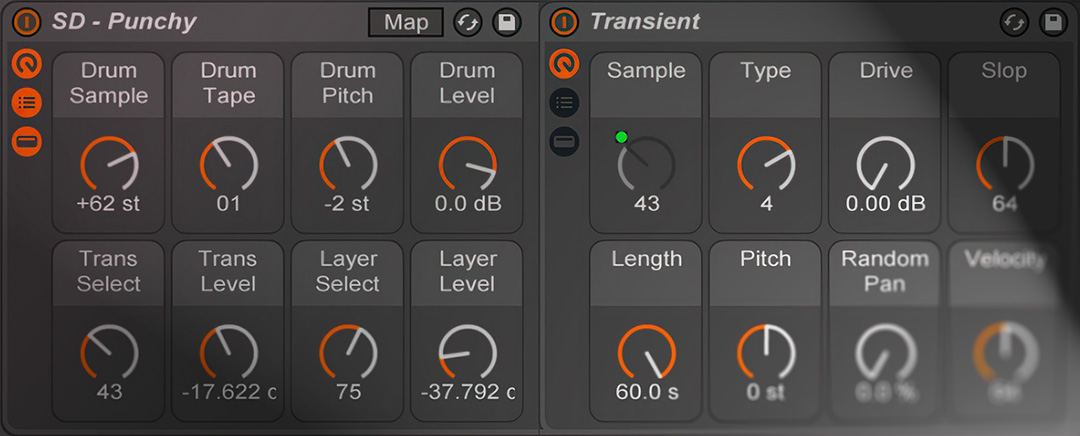 The Racks
Drag and Drop any of Drumvolution for Live's 90 'Drum Bank' Modules into your Live Rack to build your own modular Drum Racks.
Each Drum Module boasts a wealth of Macro controls for real-time sample browsing, true analogue tape saturation, slop, tune, random pan, drive and velocity.
Creatively layer up to 3 Drum Sounds, Transients, and Drum Layering Tools independently per Module using Drumvolution for Live's powerful Drum Layering Rack.
Seamless Live Integration
Drumvolution for Live integrates seamlessly with Ableton Live, delivering endless inspiration and a compelling workflow to spark creativity. Easily automate, mangle or build complex grooves using Live's sequencer or Push.
Not an Ableton Live user? No sweat! You'll still have access to all the raw WAV samples from Drumvolution (28,000 of them); all of which have been carefully organized by drum type and character, perfectly trimmed by hand and ready to use with any DAW or sampler of your choice.
Tape Love
Take things further with true analogue tape machine saturation! All Drums in Drumvolution for Live have additionally been recorded to analogue tape at 3 saturation levels (via a Studer A800 tape machine).
Drum Rack Macros (and Push) allow you to easily dial in your desired 'Tape' saturation level per drum sound. Choose between Clean (no tape), Tape 1 (subtle tape compression), Tape 2 (warm tape saturation) and Tape 3 (heavy tape saturation).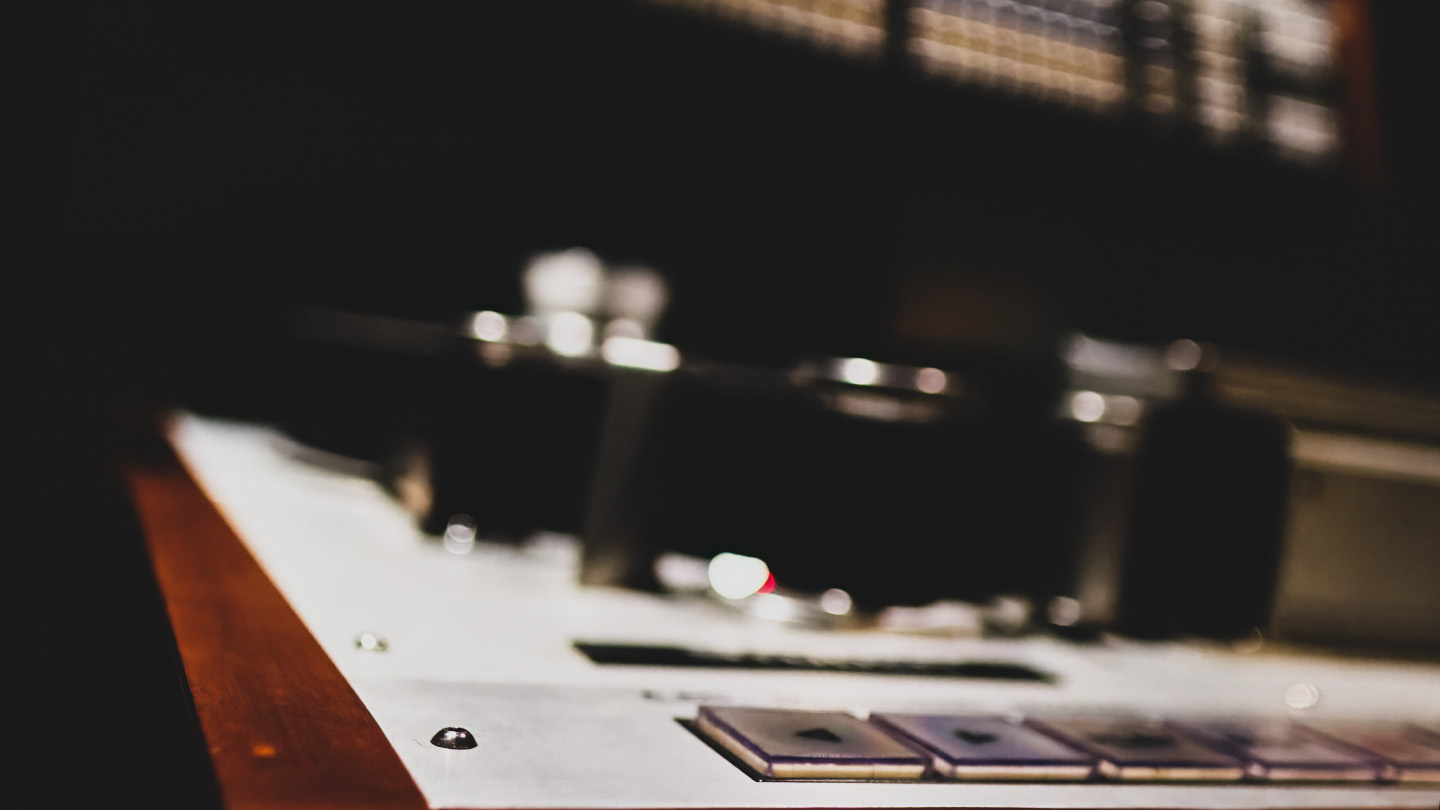 In the Press
What people are saying about Drumvolution for Live…
"Drumvolution features deep editing possibilities and an incredibly large and versatile library of production-ready sounds…"
Feature-rich, deeply integrated Ableton Live Pack. Works with Live 9 and above
28,000 impeccably designed, forward-thinking drum samples; beautiful recorded through characterful high-end analogue signal chains and captured with Apogee Symphony MKII conversion
Hundreds of additional, custom designed Drum Layering Tools to further enhance your drums: transients, clicks, snaps, reverb tails, foley, found sound, snare body, subs, noise layers and more…
Extensive Macro controls per Drum Module and per Layer. All totally integrated and pre-assigned to Push
Create your dream Drum Rack by mixing and matching Drum Modules (one per each drum type (bass drum, snare, clap etc)
Real-time sample browsing, tape saturation, slop, tune, volume, random pan, drive and velocity available per Module
Introduce REAL analogue tape saturation and character using Drum Rack Macros or Push
Seamless integration with Ableton Live & Push
Browse 430 MIDI Drum patterns for instant inspiration
Don't use Ableton Live? You'll still have access to all the raw WAV samples (28,000 of them) when purchasing this product!
4.6 GB in size after unpacking
Already own our Drumvolution Kontakt instrument? You can cross-grade to the Live Pack version for just £15. Contact Us to find out more.